Welcome to Our Ford Financing Department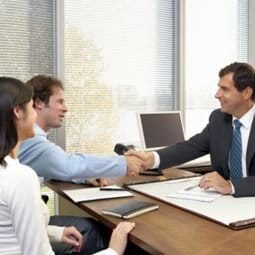 Discover Your Financing Options at Your Parker Ford Dealership in Murray, KY
Financing your vehicle can be a confusing process, which is why it helps to visit your Parker Ford Finance Center. Our financing team is equipped with the expertise to navigate the ins and outs of the industry and find a plan that's right for you. Stop by your Parker Ford dealership in Murray, KY, and begin your vehicle finance journey today.
See the Road Ahead with Your Parker Ford Finance Team 
The future of your financial plan may be shrouded in uncertainty, so let our finance team clear the air and chart a crystal-clear path for you to follow. Our team is filled with professionals who have the know-how to calculate a cost-effective plan for your vehicle.
The road to financing your dream car at an affordable price lies a brief drive away from Hardin, so make the trip over and let your Parker Ford dealership take care of the rest. 
Pick the Financing Plan that Fits Your Lifestyle and Budget
 At Parker Ford, we've worked with people from all walks of life, so we can customize a plan to suit your specific needs. Are you looking to keep your vehicle for a short time? We'll create a lease deal that will allow you to trade in your vehicle sooner.  
Or perhaps you've just moved to Hazel and are looking for a durable ride to fuel your new life. We also have a variety of financing options that will make the vehicle yours while keeping your car payments manageable.  
Stay Connected with Parker Ford's Vast Network 
Our roots run deep in the state of Kentucky, so we have no problem serving customers in Mayfield, KY, and the surrounding region. We've developed a network of financial institutions to make your life easier. Once we set up a car payment plan, you can work with one of our partners near you to finance your vehicle and get back to doing the things you love to do. To get started, give us a call or visit our dealership, and our Parker Ford professionals will craft a plan that keeps your life moving forward.